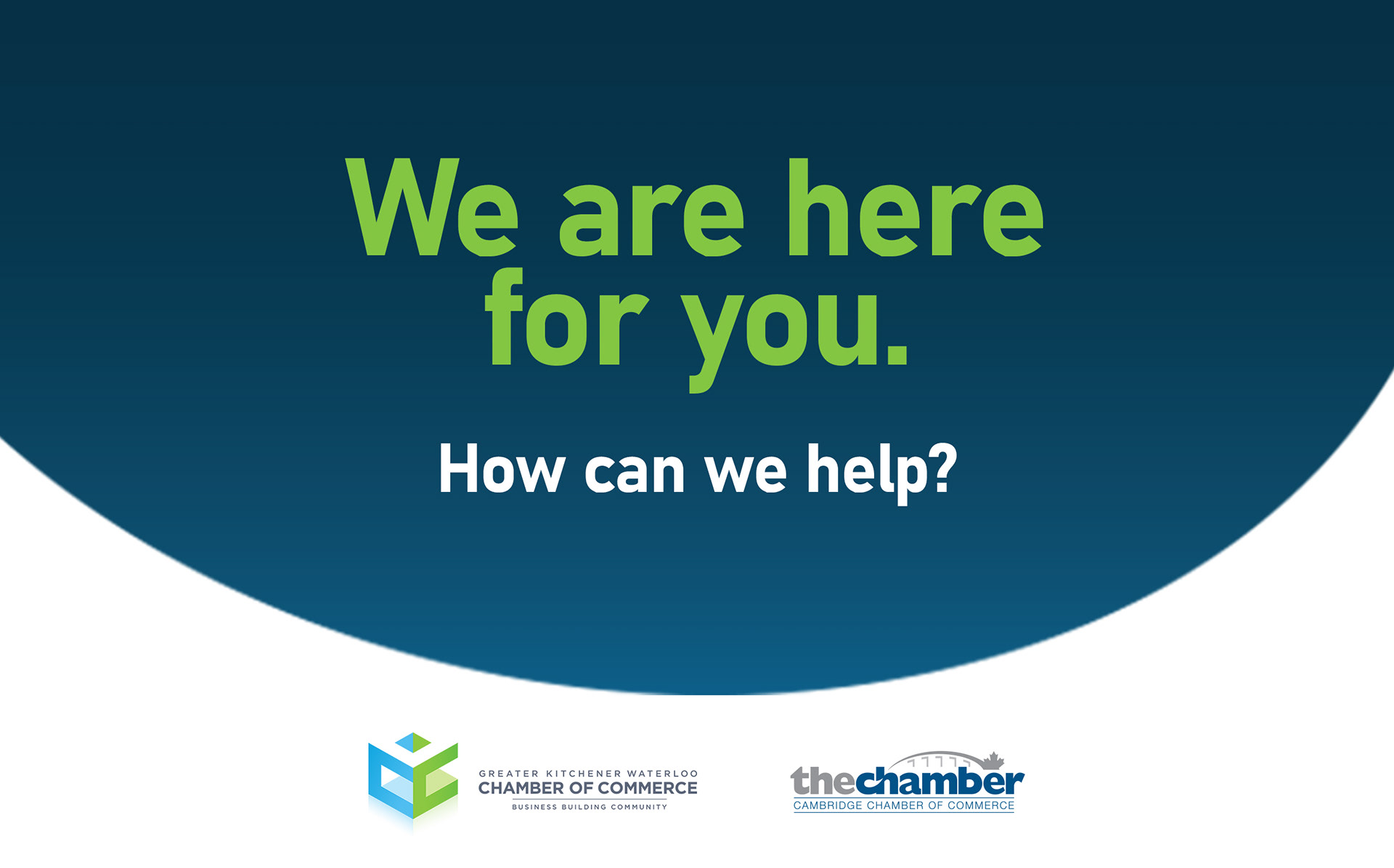 Please provide your questions for the expert through the registration process not the form below. 
If you need to contact us for any other reason, please use the form below.
Live: Ask the Expert is a program facilitated by the Greater Kitchener Waterloo
and Cambridge Chambers of Commerce in an effort to help all businesses
access government financial support.