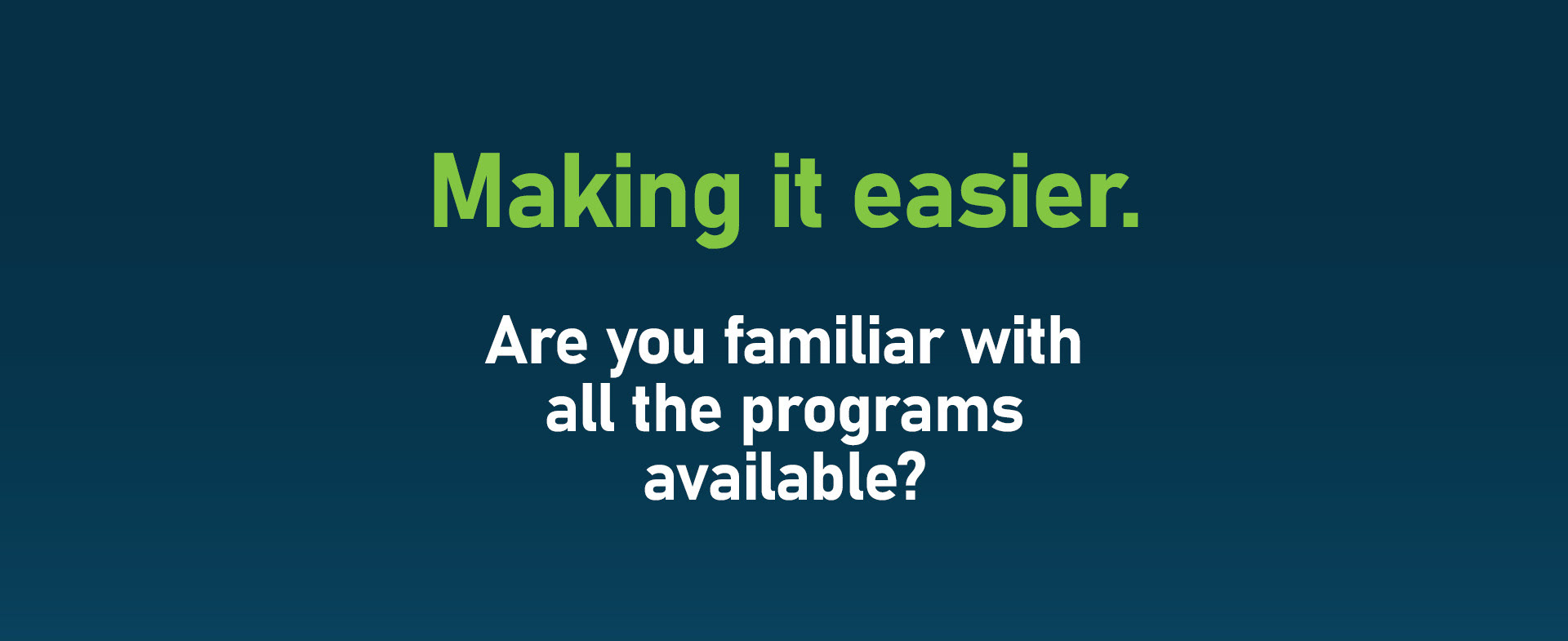 Government Financial Support Programs
Enclosed is a list of current and major support programs for business provided through the Federal and Ontario governments as of April 15, 2021. For up-to-date information about these programs, please ensure that you visit the links in this document.
Provincial Government Financial Support Programs
Applications for the Ontario Small Business Support Grant closed on April 7, 2021.
Businesses that are, or were, required to shut down or significantly restrict services due to provincial public health measures can apply for rebates, provided in the form of grants, to help with their property taxes and energy costs. All small businesses that were eligible for the Ontario Small Business Support Grant are also eligible for these property tax and energy bill rebates.
Eligible businesses could get rebates for 1) municipal and education property taxes, and 2) energy costs, including electricity and natural gas (or where natural gas is not available, propane and heating oil). Funding will cover the entire length of time that regionally targeted public health restrictions are in place. Most businesses can expect to receive their rebate payments within a few weeks of submitting a complete application. Further information can be obtained at 1-855-216-3090.
The COVID-19 Energy Assistance Program for Small Business (CEAP-SB) provides a one-time, on-bill credit to eligible small businesses and registered charity customers. Recipients may be eligible for up to $850 in support if they primarily use electricity for heating, or up to $425 for other forms of energy. 
This program is being delivered through electricity distributors, natural gas distributors, and unit sub-meter providers who will collectively receive business applications.

Applications for the Main Street Relief Grant: PPE Support closed on March 31, 2021.
Coming soon! The Provincial Government is introducing the Ontario Tourism and Hospitality Small Business Support Grant, which will provide payments of $10,000 to $20,000 to eligible small businesses in the tourism and hospitality sector. Examples of eligible businesses for this grant include hotels, motels, travel agencies, amusement and water parks, hunting and fishing camps, and recreational and vacation camps (for example, children's overnight summer camps). Any small businesses that received the Ontario Small Business Support Grant will not be eligible for this new grant.

.